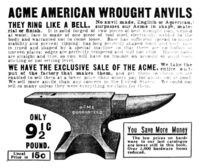 Hi! I'm Paul Peczon, the President of Acme Builders Incorporated. The story started for me when it dawned on me that my major in mechanical engineering at Umass was not going to result in my dream of working as a skunkworks industrial designer for Ford resurrecting the GT40 (which they did years later without me.) No, the interviewers that showed up on campus were mostly defense contractors and the actual armed forces and one job interview in particular was the final straw – the job in question was designing flight paths for nuclear cruise missles to target cities in the USSR. I decided to make the car thing a hobby and pursue the one profession that had always fascinated me: building.
I started learning the trades in Massachusetts in 1987 with Teagno Construction Incorporated, the premier builder in Amherst Massachusetts. I started out by volunteering to work in the office as a sort of internship armed with my fascination with this amazing new software called Lotus 1-2-3. When I graduated I had helped the company set up paperwork for an urban renewal project in Springfield and I knew there was a lot of laborer work required at the beginning so I begged to be given a shot (earning prevailing wages) to try my hand in the field as a laborer. My first company vehicle was a wheelbarrow.
This was a fortunate opportunity to learn the craftsmanship and skills of traditional New England carpentry. I progressed from laborer to apprentice carpenter and finally carpenter because I was eager to learn and bought all the tools my elders recommended. I worked on high end residential brand new houses from foundation to finish, an urban renewal brick and brownstone project in Springfield, modernized dormitories at Hampshire College, and even did one tract home development project.
At a certain point the call of the big city grew strong and I returned to Boston where I worked in estimating and project management on a wide range of public bid projects. I got accredited as a licensed supervisor (which to be honest was far more difficult than getting a contractor's license in California). I worked on Institutional projects ranged from excavation on an addition to a maximum security Federal prison to laboratory buildouts at MIT with specialized glass plumbing. Commercial projects included high end retail stores and restaurants. I also worked as project manager on Industrial projects such as the removal of WWII concrete bunkers on Deer Island for its conversion to a sewer plant and infrastructure improvements at Hanscom Field Air Force Base and numerous pipeline and sewer projects.
But like many people with thin blood, the brutal winters finally got to me and I moved to Hawaii where I worked for an engineering firm with a contract to do project administration for pipeline projects for the City and County of Honolulu. But alas, I was admitted to UCLA's Business Administration program and off it was to Los Angeles for more school. This was followed by a few years of journalism, a bit of import-export, a few years in the Philippines, and then several years of desk jockey work in graphic production services, multimedia production, and finally website development. And at the time, the place to be for that was really San Francisco and it was off to the Bay Area.
I worked at a couple of dot coms and in the process saved up enough dimes to buy a fixer – upper Victorian in West Oakland. This was a turning point because I remembered that the part of construction that had always been most interesting for me was the hammer and saw part. Things that involve sawdust.
Why Acme?
Yes, Wile E. Coyote always bought Acme products. So did Bugs Bunny and the Pink Panther for that matter. The Three Stooges had businesses named Acme. It was a standard name for a generic amalgamated corporation that produced everything. We like the name because, yes, it's kind of fun.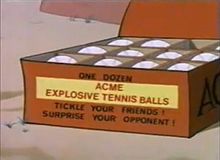 Those cartoons harkened back to an earlier time when ACME was a very popular business name. It was the nano/cyber of the late part of the industrial revolution in the early 1900's. It was a time when the language of print was more eloquent, and print advertising was a rapidly growing industry. It was the era of the big railroads, the invention of the airplane and public radio. The name became particularly popular in the 20's when phone books started being widely published, because yes, it's early in the alphabet. It was also the zenith of building Victorian style, and we really love Victorians.
Also, Acme is a popular company name in the many engineering and accounting textbooks. They often produce widgets.
Acme comes directly from an Greek term meaning the top, the apex, the highest point, or the highest sustainable peak.